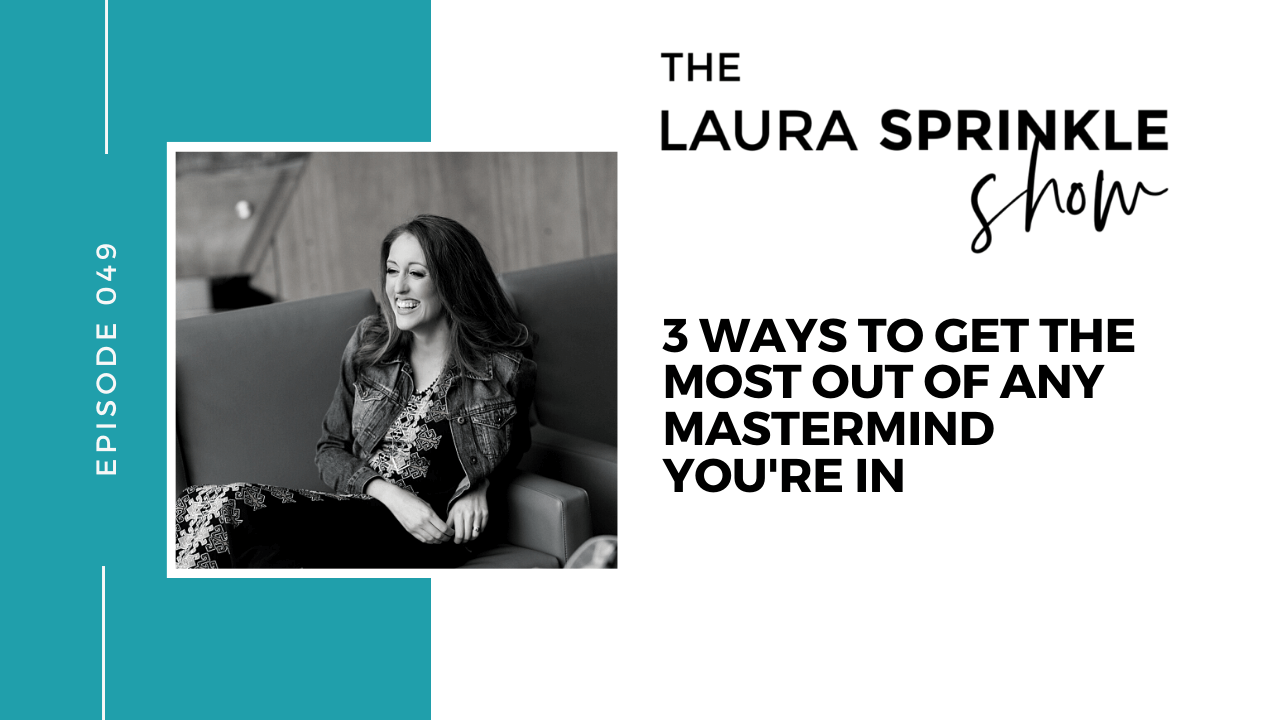 If business moves at the speed of relationships, as my mentor Todd Herman always says, then a mastermind is like a turbo jet for their growth.
This week I'm heading off to the final retreat of a mastermind with Kate Northrup and, though it's wrapping up, the connections and building I've done over the past 9 months will last well beyond this container.
If you've been thinking about investing in a high-level mastermind, I absolutely recommend it. I also want to make sure you get an ROI on your (potentially many thousands of dollars) investment.
Remember: your wins should reflect both inner, potentially invisible growth, as well as external business growth!
Listen to hear my top 3 ways to get the most out of any mastermind, including:
[01:40] Why business masterminds are worth the investment and effort
[03:00] Tip 1: Take (additional) time to make real connections with other people in your group
[04:40] Start a mini mastermind
[07:00] Other great ways to connect with members of your mastermind
[08:00] Tip 2: Be honest, vulnerable, and human
[12:20] Tip 3: How to be coachable while also staying true to your inner wisdom
[15:50] What to do when you have comparisonitis
[16:15] Go to your group with concrete questions
[18:55] Pulling everything together
[19:42] Learn more about my mastermind starting in January 2021!
If you want to get the most of your mastermind, click here to listen.

After You Listen…
Be sure to subscribe to The Laura Sprinkle Show. I've got some amazing interviews on the horizon, and I don't want you to miss a single episode!
And if you're feeling extra generous, I'd love if you could leave a review on iTunes letting me know what you think. After leaving your review, click here to be entered into a monthly drawing to get a personal gift from me.
Mentioned in This Episode