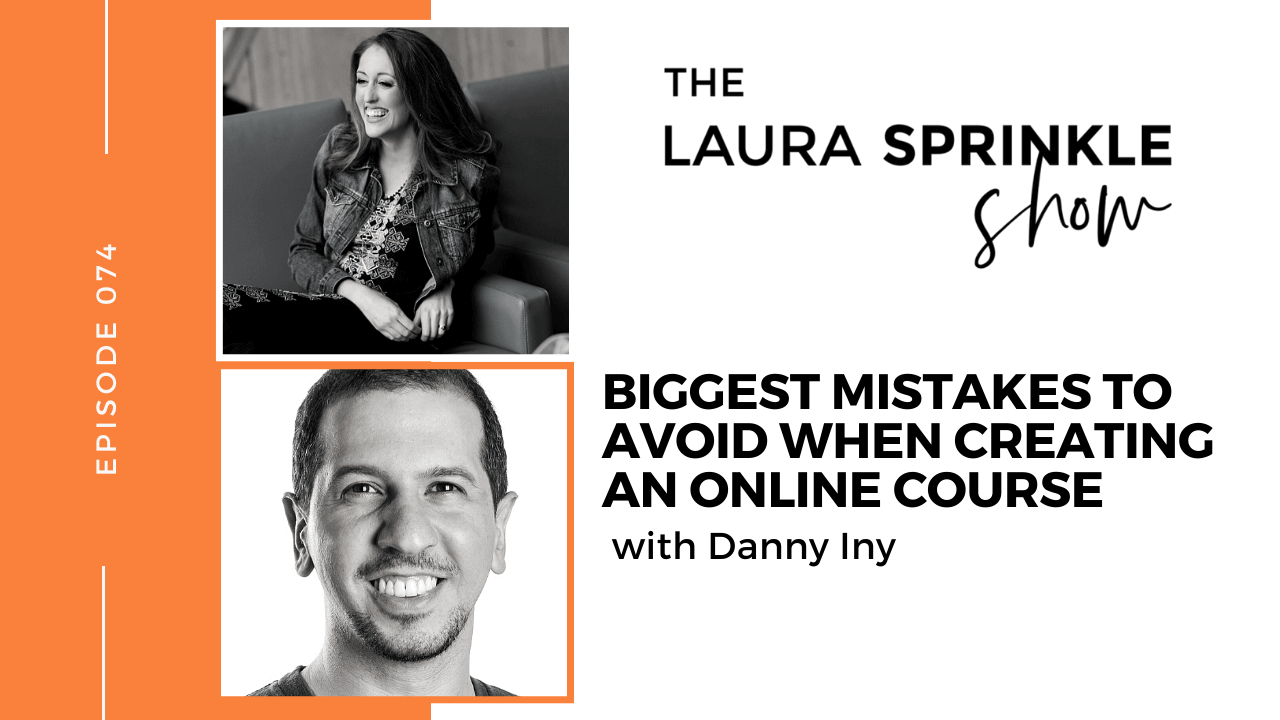 What should an online course provide?
If you're like me, you know the answer is results. But it's not as easy as it sounds to make an online course that gets people the results they want.
So many online course orders go untouched, and the customer never gains a thing. How do we avoid this?
Danny Iny is  the founder and CEO of Mirasee, and a leading voice in the world of online courses. In today's episode he is sharing some of the biggest mistakes that you should avoid when creating your online course.
You no longer have to wonder what you should be doing to improve your online course. Listen to these mistakes so you never have to make them yourself.
Listen to hear what mistakes you should avoid in your online course, including:
[09:16]

Online course should focus on transformation

. Craft something that is not just entertaining, but a learning journey. It helps to have real feedback integrated in the course so it's not like a book, but more like a real course.

[14:42] Imposter syndrome is common for course creators. One of the best ways to work through this is to

make sure that the information in your course is relevant

. A piece of information either helps or it doesn't. Give your students the least you can give them so they can get results, and they'll be thrilled with the outcome.

[31:25]  Make a guarantee to ensure you're clear on what you're delivering. You probably won't do this right away, but by making a promise to your customer and to yourself you'll ensure that your course is quality and that people are getting the results they desire.
If you want to create or grow your online course, click here to listen.
After You Listen…
Be sure to subscribe to The Laura Sprinkle Show. I've got some amazing interviews on the horizon, and I don't want you to miss a single episode!
And if you're feeling extra generous, I'd love if you could leave a review on iTunes letting me know what you think. After leaving your review, click here to be entered into a monthly drawing to get a personal gift from me.
Mentioned in This Episode

Grab my free, on-demand training on How to Scale Your Business with Referrals on Repeat to see how fun and lucrative adding affiliate partners to your business can be!