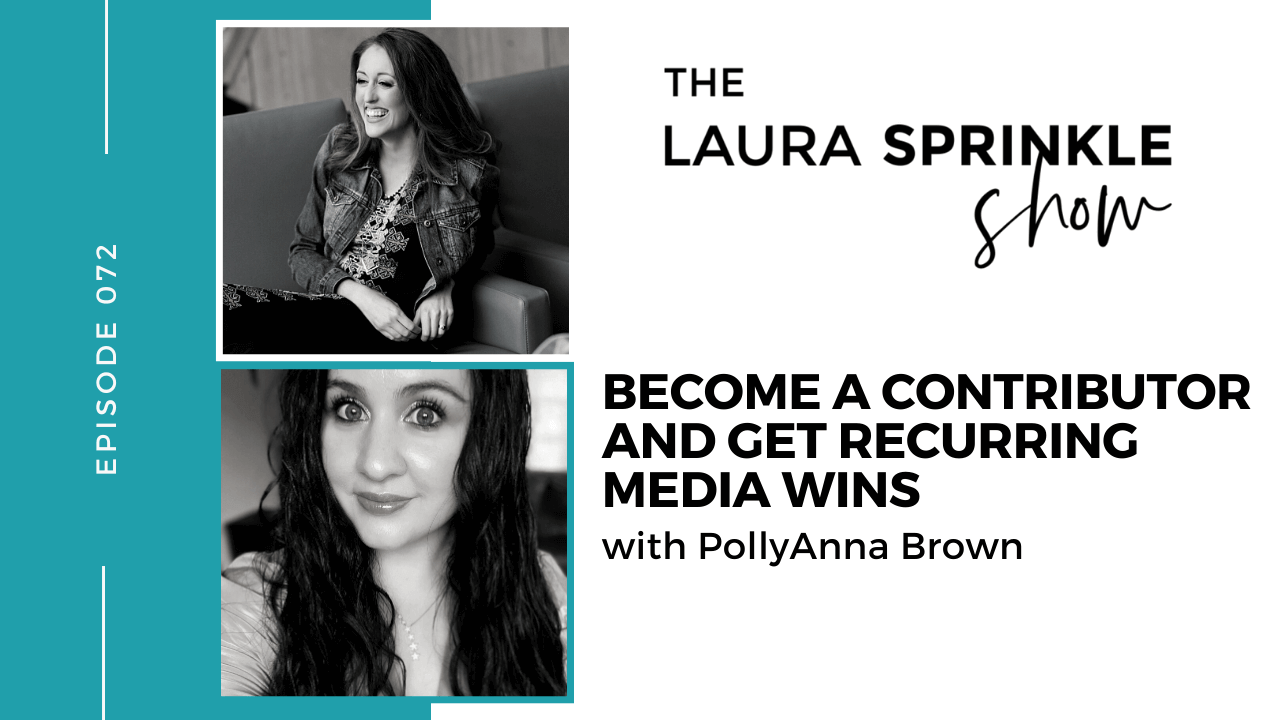 Getting publicity in the media can be a full time job, and no one has time for that.
PollyAnna, a communication expert and journalist, knows the key to getting around that limitation: recurring media.
If you want to get publicity, which is FREE marketing that puts you right in front of your IDEAL audience, checkout PollyAnna's advice on how to get yourself some recurring media features.
Listen to hear how you can get recurring media, including:
[02:23] Media is where people go to get knowledge. Not sponsored posts, or ads, or anything monetary like that.

Publicity is earned and organic

and it ensures alignment with your ideal audience. It's a free way to get in front of your audience.

[08:11] All publicity is good!

Any outlet you get publicity in is a win

. The biggest win you can get is something called recurring publicity.

[23:15] Publicity is not about telling everyone how amazing you are. That kind of speaking was early on.

Now people tend to focus on value

. People want to know what value they will get from you. So show them the value, not how awesome you are.

[34:10] Remember that not getting into every outlet you want doesn't mean you'll never get publicity. One no doesn't mean no for everything. Publicity can take time but it's worth your effort.
If you want to get more publicity for your business, click here to listen.
After You Listen…
Be sure to subscribe to The Laura Sprinkle Show. I've got some amazing interviews on the horizon, and I don't want you to miss a single episode!
And if you're feeling extra generous, I'd love if you could leave a review on iTunes letting me know what you think. After leaving your review, click here to be entered into a monthly drawing to get a personal gift from me.
Mentioned in This Episode