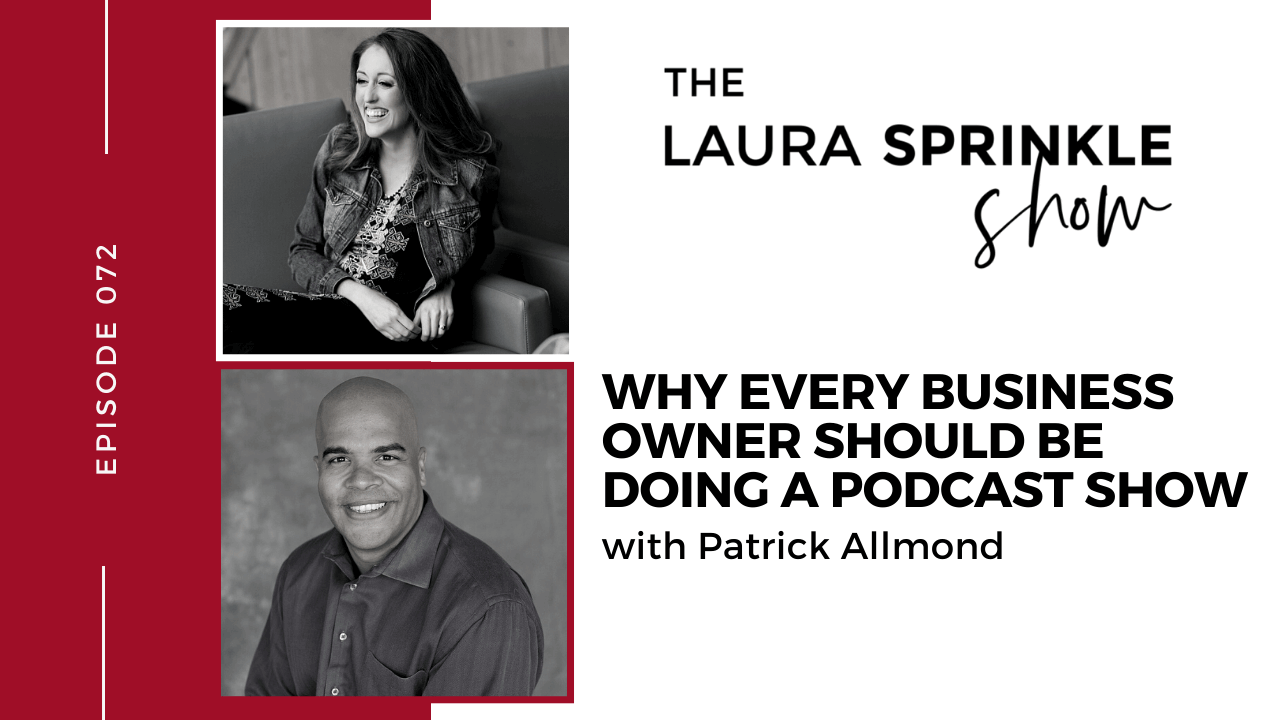 Are you doing a video show or podcast for your business?
You should be.
Patrick Allmond is an entrepreneur with 20+ years of experience and he believes that every business owner should have their own show. With a show you can educate people and provide your own unique perspective. And this content is evergreen.
There's no reason not to! 
If you're looking for ways to optimize your marketing, this episode is for you.
Listen to hear why your business should have a podcast, including:
[07:34] Marketing is trying to get someone into your world. Moving them from your opt-in to your product.

Having a marketing automation system is the easiest way to track your funnels and save time

.

[14:10]

In marketing the person with the most information will win

. There is no such thing as too much experiencing. Having data will help you reflect on what you are doing so that you can maximize your conversion.

[24:27]

The person talking is ALWAYS considered more of an expert than the person not talking

. Nobody knows that you are an expert in something unless you speak up about it.

[31:20] Failing is normal in marketing. Even as a professional it's normal to fail with your marketing tactics. The key is to learn what not to do and move onto something else. If it's broken, you should fix it.
If you want to grow your business, click here to listen.
After You Listen…
Be sure to subscribe to The Laura Sprinkle Show. I've got some amazing interviews on the horizon, and I don't want you to miss a single episode!
And if you're feeling extra generous, I'd love if you could leave a review on iTunes letting me know what you think. After leaving your review, click here to be entered into a monthly drawing to get a personal gift from me.
Mentioned in This Episode