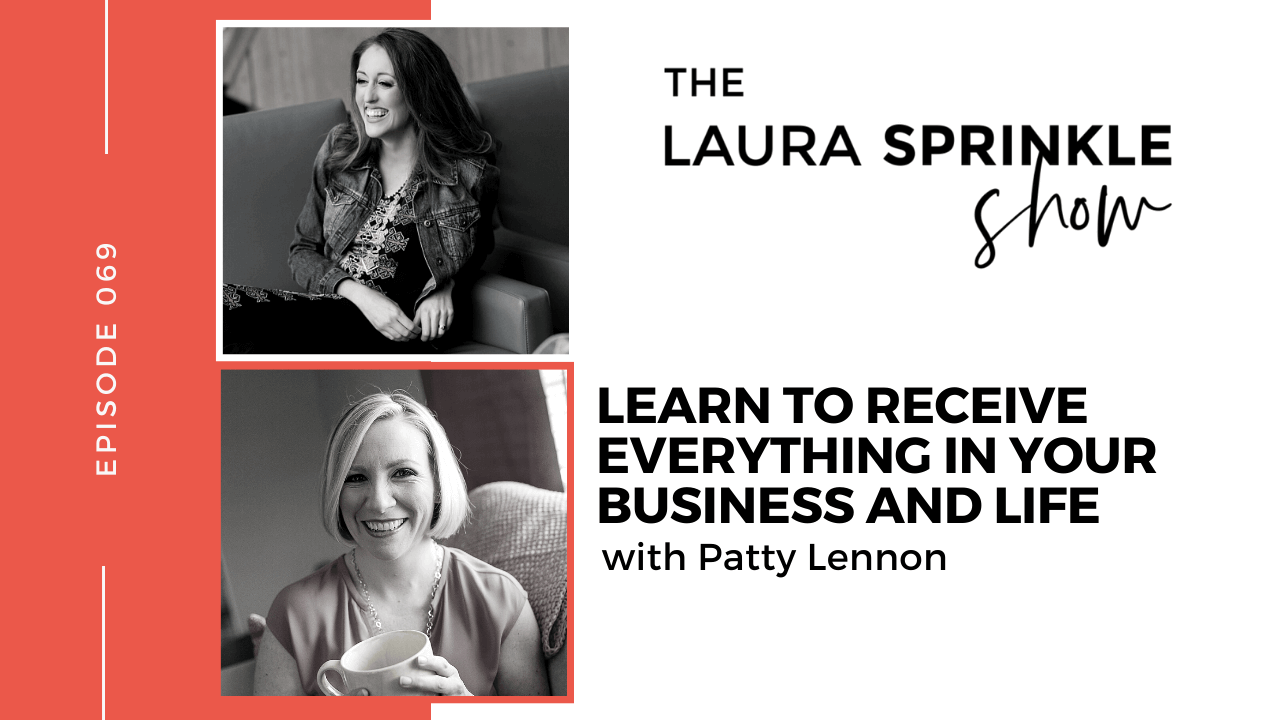 Why is it so important to learn to receive everything in our lives?
Patty Lennon, a keynote speaker, coach, and best selling author that helps people create space for magic in their lives and businesses, found that everyone she met struggling in their businesses was struggling with their ability to receive.
There is a kind of magic that comes with learning to receive everything: both the positive and the things we perceive as negative. 
She's seen people go from struggling to make a sale in 8 hours to making $20,000 in revenue just by deciding to go to bed and accept that they've already put in all the work they can.
Opening up to receiving is the way nature intended us to be as human beings. 
When we open ourselves up to affiliates we're allowing ourselves to receive support, but that's only one way that receiving can impact our businesses and lives.
Listen to hear how you can start using the magic of receiving now, including:
[02:32]

At the base of every issue is the fact that a lot of people experienced something early on in their lives that's preventing them from truly receiving things in their lives

. Patty wants people to know that there is a divine who always has your back, that doesn't look the same for everyone, but when you realize the divine sees through everything the magic starts to happen.

[07:47] The social world doesn't see us the way the divine does. It's common for people to want this shift to give them more money, love, and support (which is definitely possible), but

the biggest benefit is really feeling at home in your body.

Your thoughts start to change and you feel more at peace with yourself than at war.

[10:33]

The first step you can take on your own is taking the time when you wake up to take three deep breaths, before doing anything

. Breathes will help you channel your intuitive voice and set you on the right path of taking care of yourself first and foremost.

[12:48] The second step you can take, which is a bit more advanced, is to receive everything. This includes the shitstorms. Don't be in resistance to receiving everything, whether you perceive it as positive or negative.
If you want to see what the magic of receiving can do for you, click here to listen.
After You Listen…
Be sure to subscribe to The Laura Sprinkle Show. I've got some amazing interviews on the horizon, and I don't want you to miss a single episode!
And if you're feeling extra generous, I'd love if you could leave a review on iTunes letting me know what you think. After leaving your review, click here to be entered into a monthly drawing to get a personal gift from me.
Mentioned in This Episode