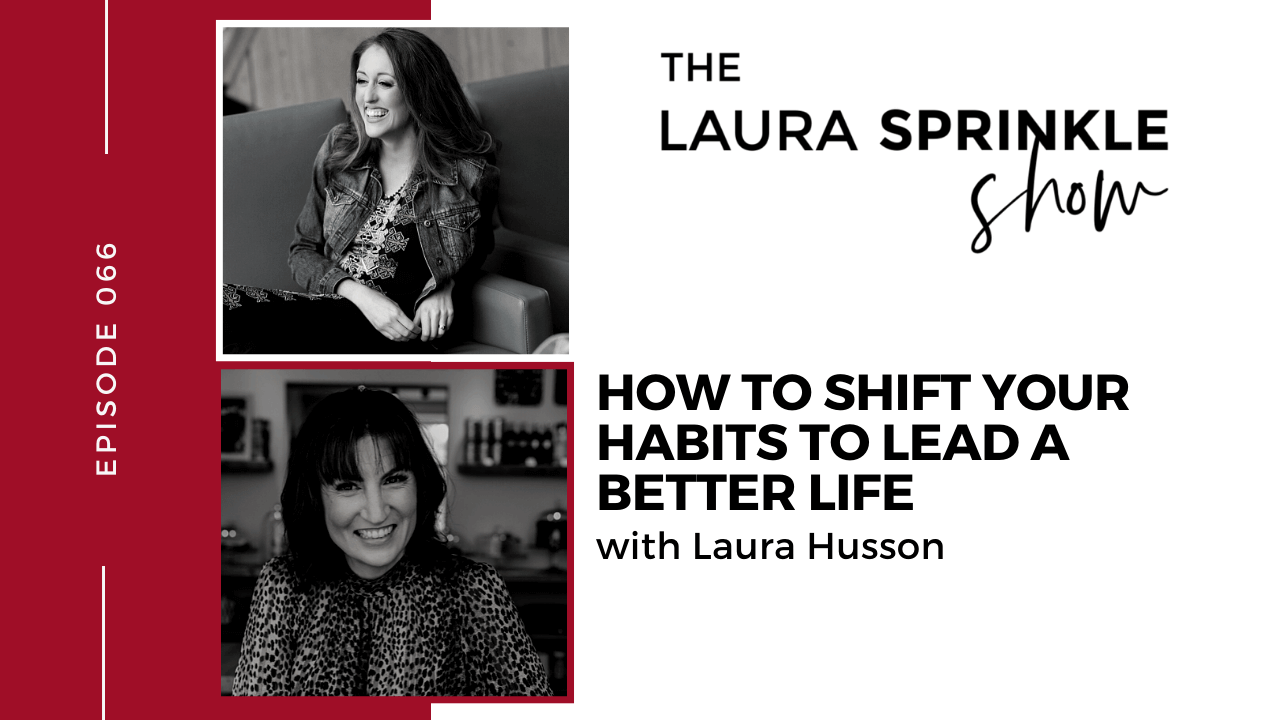 Do you ever think to yourself "Why is this happening again?"
If you have habits in your life you want to change or cycles you want to break you can probably relate to the feeling.
I'm a deadline chaser, and no matter how much time I give myself for a project I always find myself running around last second to get everything done. Every time, without fail, I wonder why I can't break this habit and get frustrated that I'm back in this position again.
Laura Husson, who goes by Totally Laura online, is a certified subconscious transformation coach and expert who helps you get clear and unstuck so that you can create extraordinary success in your life & business.
In this episode, Laura gives those of us who are stuck in our ways some advice on how to get unstuck and truly embrace who we are so we can be totally ourselves. If you want to shift your habits to lead a better life, you'll love what Laura has to say.
Listen to hear how you can shift your habits to better your life, including:
[04:41]

We get so much freedom from being our whole selves

. Only when you embrace your whole self can you expand into complete self-expression. Instead of being one version of yourself for every occasion, you can have the freedom to be yourself on every occasion without the worry of rejection.

[08:27] Who we are at the subconscious level is our default.

We need to find out where that default comes from and why

. A lot of us fear rejection from our communities, and it impacts more of our habits than you would expect.

[12:30]

You need to really want to make a change if you want to make a change

. Ask yourself "What would the benefits be of this change? How would my life be different or better?" Change is a do with process, even with hypnosis you need to actively be trying to change if you want to see a change in yourself.

[15:54]

You need to be toward motivated, not away motivated

. Away motivation is that feeling you get when you want to give something up. You may not really want to change, but you feel like you should. If you're away motivated the changes aren't likely to last. But if you're toward motivated, and you want to make a change because you know it will benefit your life, the change is much more likely to stick.

[16:67] Asking is directly related to receiving. If you struggle with asking for help, you're not alone. We only ask for help if the likelihood to receive that help is high, like 70% high. There's a common fear of being an outcast. That's why the biggest sale we'll ever make is to ourselves. When we believe in ourselves it pours out of us. You can't expect anyone to believe in you if you don't believe in yourself first.
If you want to break some cycles and start leading a better life and business, click here to listen.
After You Listen…
Be sure to subscribe to The Laura Sprinkle Show. I've got some amazing interviews on the horizon, and I don't want you to miss a single episode!
And if you're feeling extra generous, I'd love if you could leave a review on iTunes letting me know what you think. After leaving your review, click here to be entered into a monthly drawing to get a personal gift from me.
Mentioned in This Episode