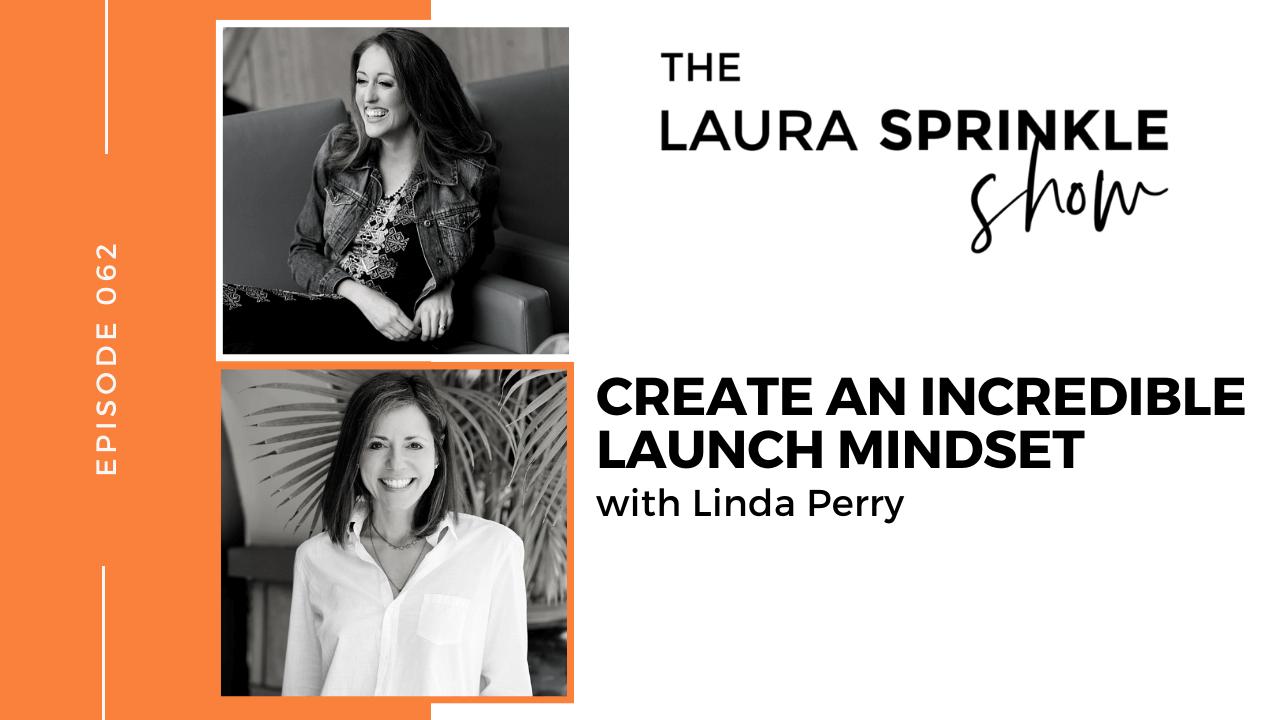 What is the biggest challenge you face when it comes to launching?
If you're like me, it's all mindset. Mindset plays a huge role in the well being of our businesses and launches.
So many people are afraid of losing control during their launches, or looking stupid, or even playing all out in their launches. And if that's you I highly recommend that you listen to hear some of Linda's frameworks and advice.
Linda Perry is a master mindset coach and business strategist who believes that the key to a crazy successful business is putting mindset first. And in today's episode we talked about:
Learning to separate fact from fiction.

Allowing yourself to ask for help.

Remembering that every step is a step toward success, whether it's successful or not.

And understanding the difference between facts and the meanings we make out of them.
Listen to hear how to have a successful mindset during your launch, including:
[06:08] If you struggle with asking for help, you are not alone.

Getting help is such a limitation for people

. We get blocked when we start to wonder things like "Am I going to look stupid? Should I be embarrassed that I can't do this? Should I know how to do this?" 

[09:16] When it comes to mindset,

the first thing you should do is be hyper aware

. If you start telling yourself negative stories like "I'm never going to be able to do this" or "no ones going to like me" you'll start to listen for those negative things.

Stop and become aware of these thoughts, then separate the fact from the fiction

.

[17:00] Success is not a straight line up, it's a pendulum. So if you're standing still… You're actually moving backwards.

Every step, whether it is successful or not, is a step toward success

. Remember that every step is a step forward.

[22:48] There's the facts, and then there's the meanings we make out of them. Keep a growth mindset so you can tune out the noise and tune into more strategic signals. Instead of rushing to judgement or blame when something happens, look at it as "oh cool, I just learned something", it makes all the difference, especially during your launch.
If you want to have a growth mindset in your business, click here to listen.
After You Listen…
Be sure to subscribe to The Laura Sprinkle Show. I've got some amazing interviews on the horizon, and I don't want you to miss a single episode!
And if you're feeling extra generous, I'd love if you could leave a review on iTunes letting me know what you think. After leaving your review, click here to be entered into a monthly drawing to get a personal gift from me.
Mentioned in This Episode