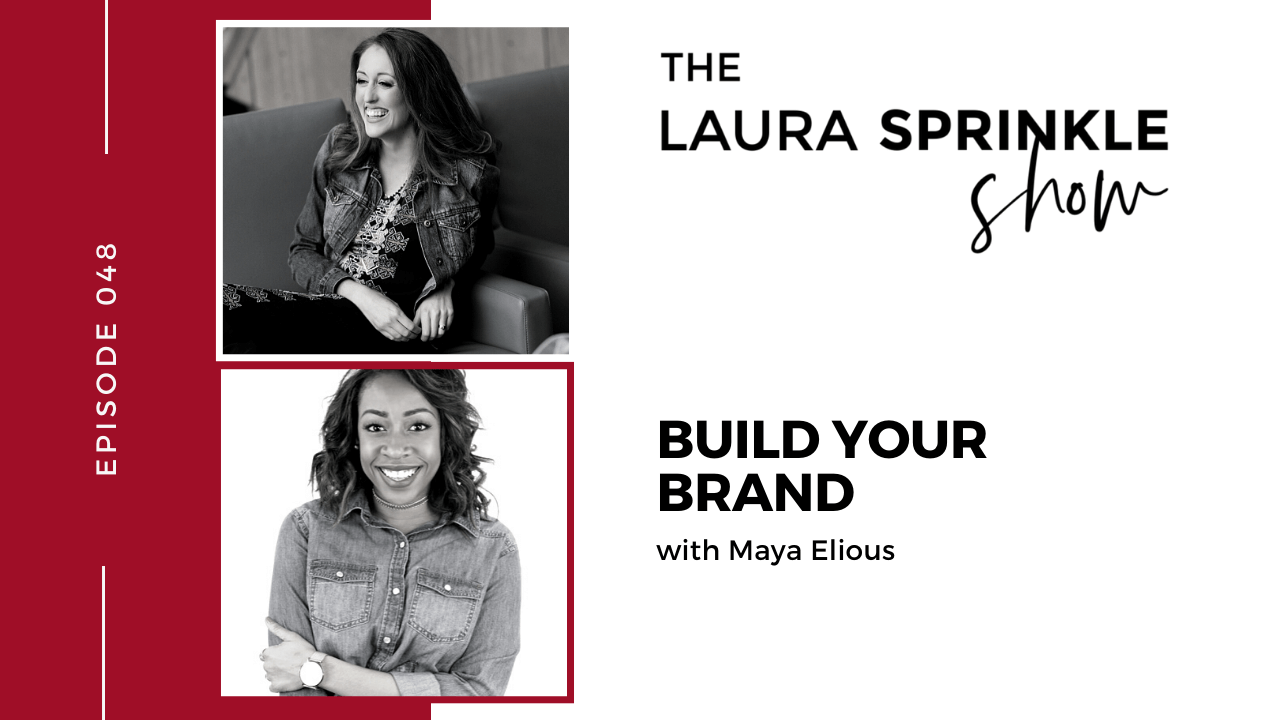 Three years ago I walked into the most gorgeous room in Las Vegas. It had everything you'd expect in a casino ballroom, from elegant chandeliers to funky music, and even a tall bar with drinks going up as high as the eyes can see. 
Then an amazing woman, Maya Elious, walked into the room. She was super put together, had on a fabulous dress, and radiated love: everyone was instantly drawn to her.
We ended up having a personal conversation, and when the topic moved to branding and I realized how passionate she was on the topic, I knew she had to come on the show. 
Though this episode was recorded back then, the lessons on branding apply more than ever today and we simply had to dust it off and showcase it once again.
In this episode, we talked about what goes into building a personal brand that is powerful and attracts the right people into your world. Her advice is authentic, sincere, and encouraging and I can't wait for you to hear her advice.
Listen to hear how you can build your timeless brand online, including: 
[02:45] How Maya got started in entrepreneurship

[04:22] What goes into a personal brand

[06:20] Be yourself first: How to make sure your finding the right audience

[06:55] Maya's thoughts on the direction that content, branding, and online business is going

[07:38] Learn how to build good relationships with your community and humanize your brand

[09:10] What you can do right now to create a connection

[10:12] How to build meaningful relationships when you are just getting started

[13:51] How Maya builds friendships and community online

[16:10] Why we should take the time to reach out to people personally

[16:32] The story of Maya's first sale

[17:47] What to do when things don't go the way you wanted them too

[20:47] How Maya figured out her brand and message

[22:42] Being a faith based entrepreneur and how it defines Maya's business

[25:48] What does content have to do with a brand

[29:52] Maya's Starter Pack: Everything you need to get your business and blog online

[31:47] Last nugget of wisdom: keep going, don't give up, and connect with people who you can encourage (and encourage you back)
If you want to start using your skills to make an impact, click here to listen.
After You Listen…
Be sure to subscribe to The Laura Sprinkle Show. I've got some amazing interviews on the horizon, and I don't want you to miss a single episode!
And if you're feeling extra generous, I'd love if you could leave a review on iTunes letting me know what you think. After leaving your review, click here to be entered into a monthly drawing to get a personal gift from me.
Mentioned in This Episode