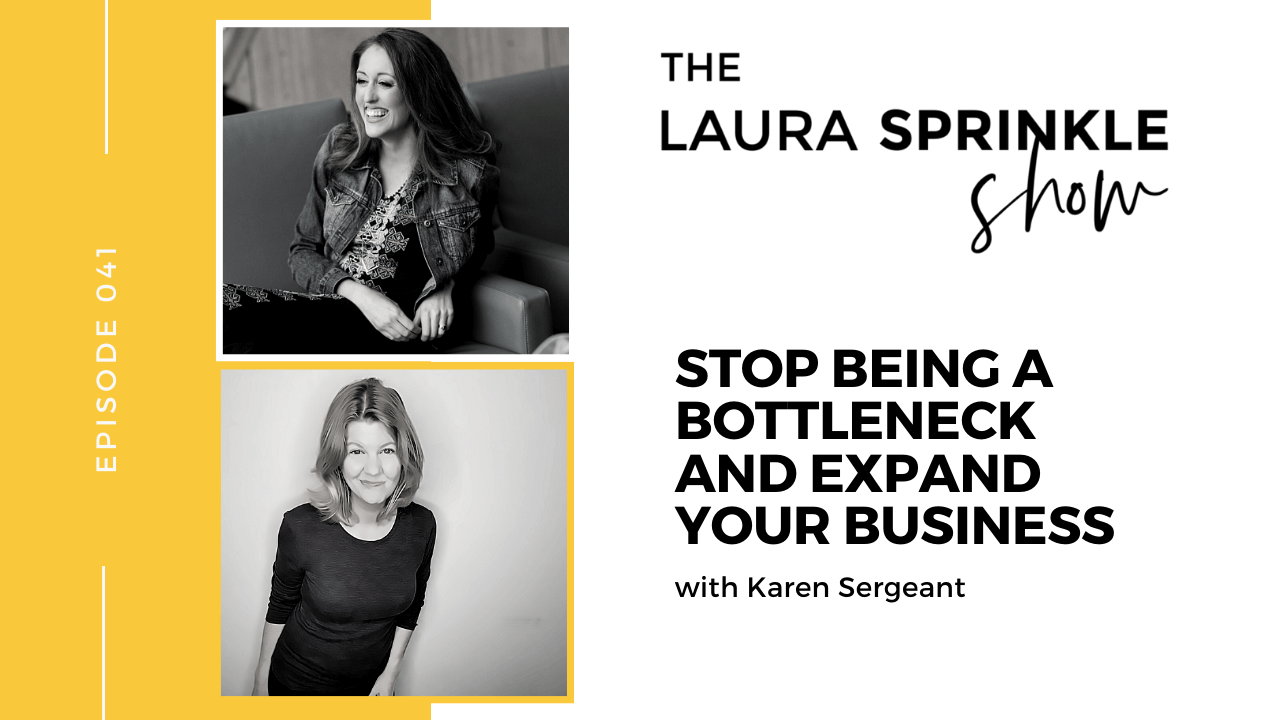 I'm so excited to introduce you to Karen Sergeant, a Fractional COO who helps CEOs stop being the bottleneck in their business by helping them reimagine their internal operations and create customized best-practices for how to manage their projects, teams, and decisions.
Karen is actually the one responsible for my affiliate partnerships journey, because she hired me to be the affiliate manager for Selena Soo's affiliate launch for Impacting Millions, so I have her to thank for that.
If you're looking to expand your team so you can grow your business, and you're experiencing those growing pains that can be so hard to get through, you'll definitely want to listen to this episode where we talk about: 
[2:49] What Karen does as an integrator and freelance COO

[4:09] How a CEO often becomes a bottleneck for a company

[6:30] The best time to stop being a "MacGyver" in your business 

[8:17] How important habits are to prevent bottlenecks 

[8:24] Mindset of a CEO

[9:10] Why it's important for the CEO to identify the problems that are theirs to solve 

[9:50] Taking ownership of what's in your plate 

[15:37] Why self-awareness is key to being a successful business owner  

[17:16] How to make a habit of celebrating little moments (and how this habit can make you a happier business owner)

[18:49] How not using social media works for Karen's business 

[19:01] What happens when the universe "sends" Karen an email 

[20:06] Karen explains what Bottleneck RX is NOT 

[22:51] Finding out if you're ok to move forward with your current staff or you need to hire

[24:30] Understanding the problem that you're trying to solve

[26:16] How the Bottleneck Assessment quiz may help you and your business

[27:26] How agency became one of Karen's most important values
If you want to get better at delegating and are ready to expand your business, click here to listen!
After You Listen…
Be sure to subscribe to The Laura Sprinkle Show! I've got some amazing interviews on the horizon, and I don't want you to miss a single episode!
And if you're feeling extra generous, I'd love if you could leave a review on iTunes letting me know what you think! After leaving your review, click here to be entered into a monthly drawing to get a personal gift from me!
Mentioned in This Episode