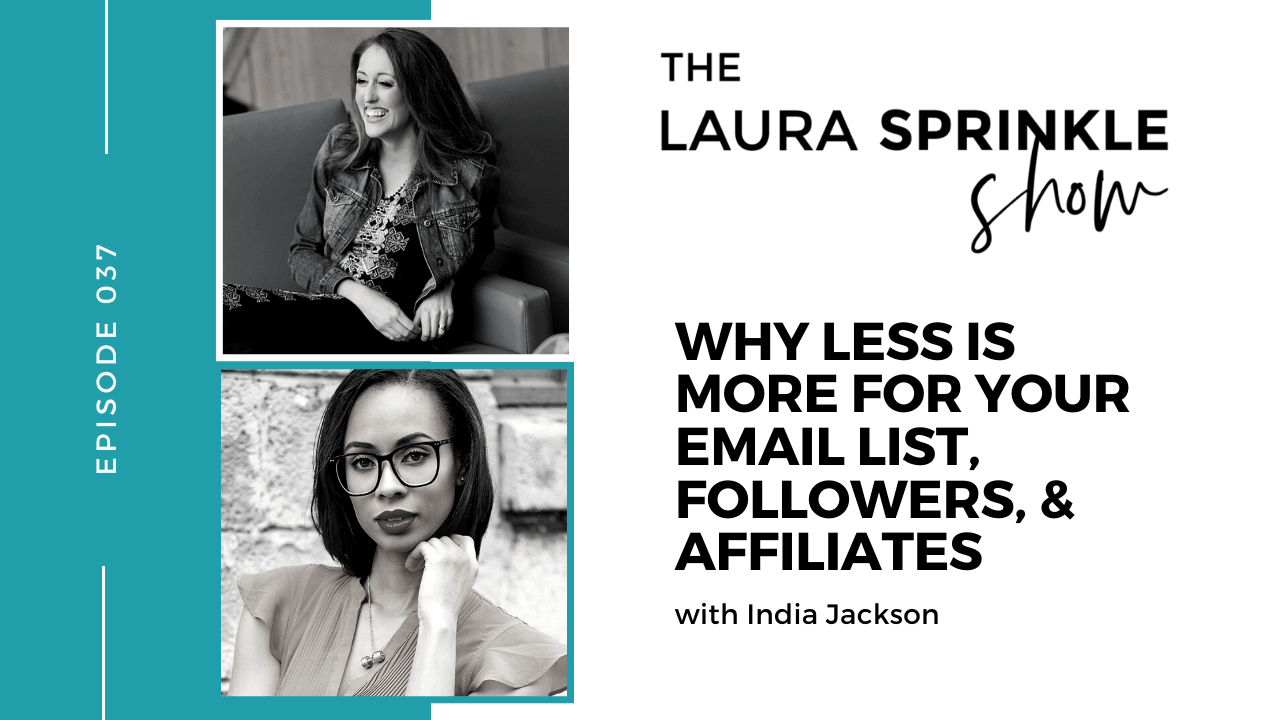 I can't wait for you to dive into this episode with India Jackson, CEO of Flaunt Your Fire, where she helps brands amplify their influence. She's also the host of the five-star rated podcast Flaunt Your Fire and is a co-host of Pause on the Play with Erica Courdae. We talk about relationship-building, attracting new clients, and common mistakes many people make with their business and how to fix them.
Listen to hear about how to grow your business by focusing on fewer things (but the right things), including: 
[2:47] What the marketing industry has done an amazing job of convincing us (that simply isn't true) 

[3:48] What India believes is the most important thing when it comes to your audience

[5:31] What India feels about cold pitching the media and what she does with her clients when it comes to pursuing media 

[7:28] India describes what it means to be a relationship-based business and how that has helped her and her clients

[12:08] India shares what she sees being missed when it comes to pitching for podcasts or affiliates 

[12:50] The differences between building relationships with bigger businesses (like India's work with Christian Dior) or solopreneurs

[14:40] The most important thing you can do when someone shows interest in your business (that's often overlooked) 

[17:16] One of the biggest missteps we make when it comes to our audience

[17:43] India shares an experiment she did with a client to help them find their next customer

[20:15] What India sees so many people being afraid to do (that could have huge impacts on their business)

[24:36] How India's writing resistance resulted in the birth of the Pause On The Play Podcast

[29:38] India explains her upcoming Masterclass, From Implicit to Explicit: Leading Through Your Values 

[34:45] Importance of values as a foundation of your business

[36:26] The power in inviting diversity in our platforms 
If you want a values-based roadmap for your brand, click here to listen!
After You Listen…
Be sure to subscribe to The Laura Sprinkle Show! I've got some amazing interviews on the horizon, and I don't want you to miss a single episode!
And if you're feeling extra generous, I'd love if you could leave a review on iTunes letting me know what you think! After leaving your review, click here to be entered into a monthly drawing to get a personal gift from me!
Mentioned in This Episode