When I opened a detailed Google Doc sent from Camberley 24 hours before I interviewed her, I knew this episode was going to be badass.
As someone who typically flies by the seat of my pants when it comes to most things – it's like landing on solid ground (in the best way) when I get to experience people who do things a little differently.
Camberley is a SUPER smart marketing strategist and I absolutely eat up all of her wisdom when it comes to creating Facebook Live videos – it's totally changed the game for me and I know that her tips will blow you away, too.

Take the time to listen to this one + grab her free FB Live outline, especially if you've everrrrr wanted to incorporate video into your Facebook strategy (she shares some amazing statistics on the episode as to why you need to be doing this).

Camberley Woods and Mastering Facebook Live
What we talked about:
How Camberley redefined her niche to better serve her clients and skyrocket her business

Why video is absolutely necessary for businesses

Stats on how videos convert better – up to 80% better!

The top reasons why Facebook Live is ideal for getting your message across

The 6 Types of Videos

that work great pre-launch and launching

The importance of a well-defined CTA
Fav Episode Quotes:
"Businesses have to have a video strategy in place if they want to survive on the internet." – Camberley Woods
""It's easier for people to connect with brands through video. They can see the brand come to life and hear the story straight from the brand's mouth. It helps brands build tribes." – Camberley Woods
Action Plan:
Tell us in the comments below, what a-ha moments did you have in this episode?
Like this episode? Share using the links below.
Grab Camberley's free Facebook Live Outline and start rocking your lives today! Get the outline.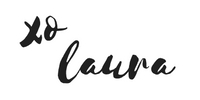 Connect with Camberley!
You can find Camberley on Facebook here.
Join her free Facebook Live Lab here. 
Learn all about Camberley over on her website.