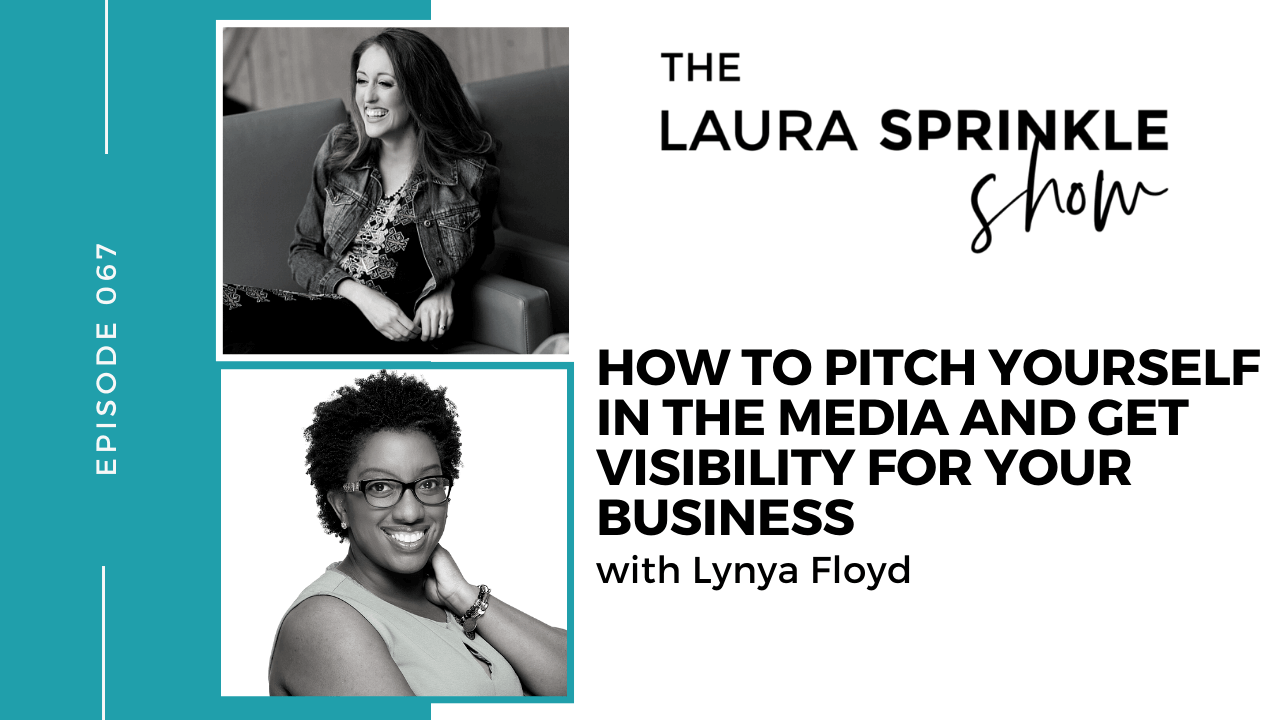 Media and partnerships go hand in hand.
When you want to get in the media you need to start by having something that brings your audience value. Then you pitch your value to a media outlet so they can support you and spread your message. When a media outlet says yes to you and shares your expertise, they also build credibility with their audience. Sound familiar?
The media is almost like an affiliate partner that you don't pay. It's free publicity! And all sides win when the partnerships are aligned.
Lynya Floyd is the senior media coach for Selena Soo's Impacting Millions program, where she works with entrepreneurs, coaches and experts who want to elevate their status using the power of the media. She has helped clients land stories in media outlets like Forbes, Fast Company, Well & Good and more. 
Getting in the media isn't about popularity or money. Like with affiliate partnerships, media is another way to spread your value and get your message to more people who will connect with it. So if you're ready to scale your business and step up your visibility game, listen to Lynya's advice and take note of her top media pitching tips.
Listen to hear how you can pitch yourself to the media and get more visibility for your business, including:
[06:24] There are real benefits to being featured in the media.

Media is a seamless way to stand out from the crowd of other people

. It builds your know, like, and trust factor: which gives you credibility. It's as if media companies are signing off on you saying "Listen to what THIS person has to say".

[09:25] When you start dipping your toe into the pool of media don't think you have to start with The Today Show or Oprah,

start from the bottom and work your way up

. Write on your own blog, create your own podcast, or make videos: this way media companies have something to reference when you pitch yourself. Remember media is free publicity, you don't pay for it so it's an immense investment and worth a little time.

[12:15] Lynya suggests using the publicity pyramid to guide your journey in the media.

Start from the bottom (which are the easier opportunities to get) and work your way to the top (where the harder opportunities are)

. And tap into where you feel most comfortable. If you aren't big on writing look into podcasts or TV media, if you love writing then look to do guest feature blogs or articles. There is no one right way to get in the media, but Lynya suggests doing what you're comfortable with and doing more than one if you can.

[18:30]

Lynya's #1 publicity tip is NOT to sit on your ideas.

Jump up and do something about them. Submit your pitches AND make sure you do research beforehand. Every outlet is different and pitching should be personalized to a media sources audience. It'll save you time and help you stand out, so make sure you are familiar with the outlet you're pitching to.

[25:35] Lynya's media calendar will help you know what kind of content to pitch at what times. With over 200 dates, storyhooks, and ideas her FREE calendar is going to be a gamechanger for your storytelling ideas. It's also perfect for helping you prepare your pitches. You can check out her calendar in the link below!
If you want to share your business and message with more people, click here to listen.
After You Listen…
Be sure to subscribe to The Laura Sprinkle Show. I've got some amazing interviews on the horizon, and I don't want you to miss a single episode!
And if you're feeling extra generous, I'd love if you could leave a review on iTunes letting me know what you think. After leaving your review, click here to be entered into a monthly drawing to get a personal gift from me.
Mentioned in This Episode