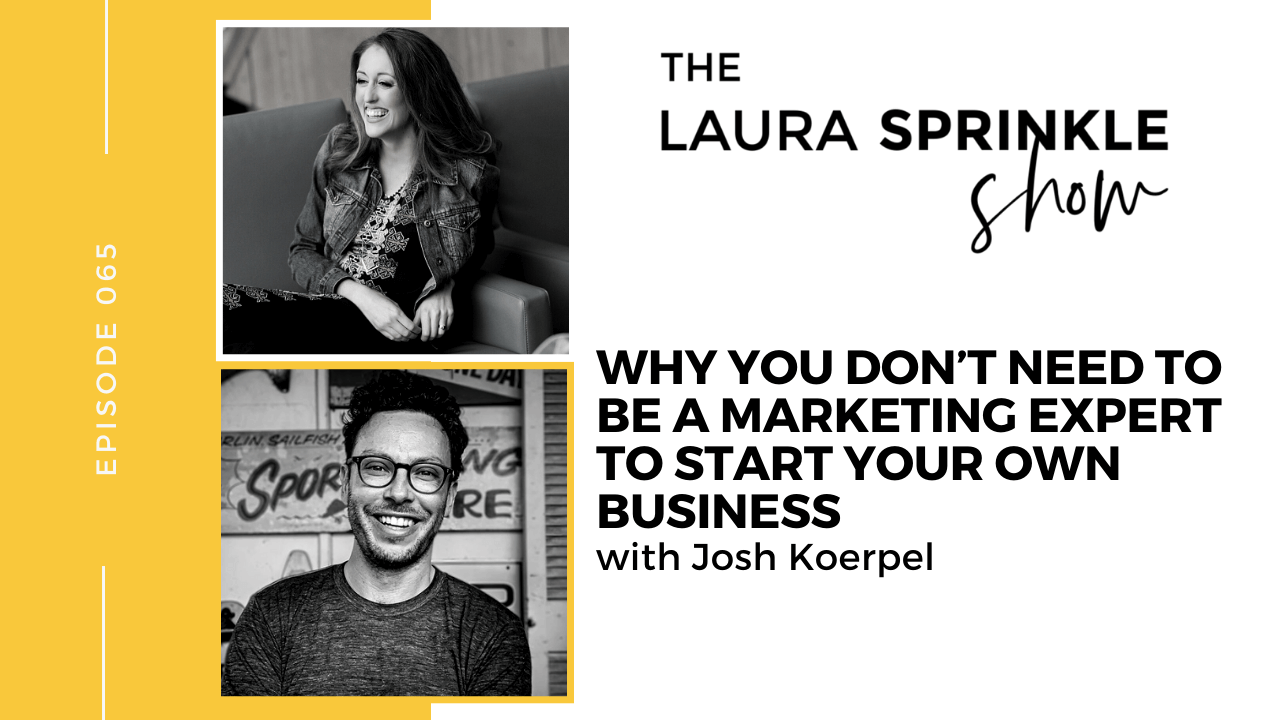 In Episode 059, Juju Hook taught us how to pivot with mastery – which is taking skills from our old jobs to help us start off with an advantage in our new business. Josh Koerpel is a perfect example of what pivoting can look like and what it can teach us.
Josh is the founder and creator of Firebuilders. IO and Funnel Mappy. He went from working in mechanical engineering to software development, which all started from… Sailing.
I was so interested in his story that I wanted him to come on the show and share his experiences with you. He gives insight into the lessons he's learned about life, work, and business from having pivoted very different careers twice.
Listen to hear how you can use any previous experience to start your business, including:
[08:46]

You don't need a foundation in marketing to start your business

. You can borrow ideas from other industries and use them to reinvent what you're trying to do. Pivot the skills and talents you have in order to fit your new line of work.

[12:27] Advice for new entrepreneurs,

learn to solve problems and know what you want

. You can't delegate other people if you don't know what you want (or if you don't know how to deal with people). Plus, if you know what you want, you can hire someone to look over your plans and bring fresh ideas to what you've already done.

[25:30]

The work teaches you the work

. The real world doesn't have a cheat sheet full of answers, it's up to us to figure out the best way to do things. The most useful thing we can do is do the work and learn from the feedback we receive. You need to figure things out as you go. Figure out what processes and systems work best for you through trial and error.

[30:53] One of the most important things you can do for yourself is make sure that what you're doing feels right to you

. Going with your gut is usually better than swallowing your values and doing something you don't agree with. You're damned if you do and damned if you don't. So if you don't agree with someone's advice, don't take it.
If you want to start your business, click here to listen.
After You Listen…
Be sure to subscribe to The Laura Sprinkle Show. I've got some amazing interviews on the horizon, and I don't want you to miss a single episode!
And if you're feeling extra generous, I'd love if you could leave a review on iTunes letting me know what you think. After leaving your review, click here to be entered into a monthly drawing to get a personal gift from me.
Mentioned in This Episode