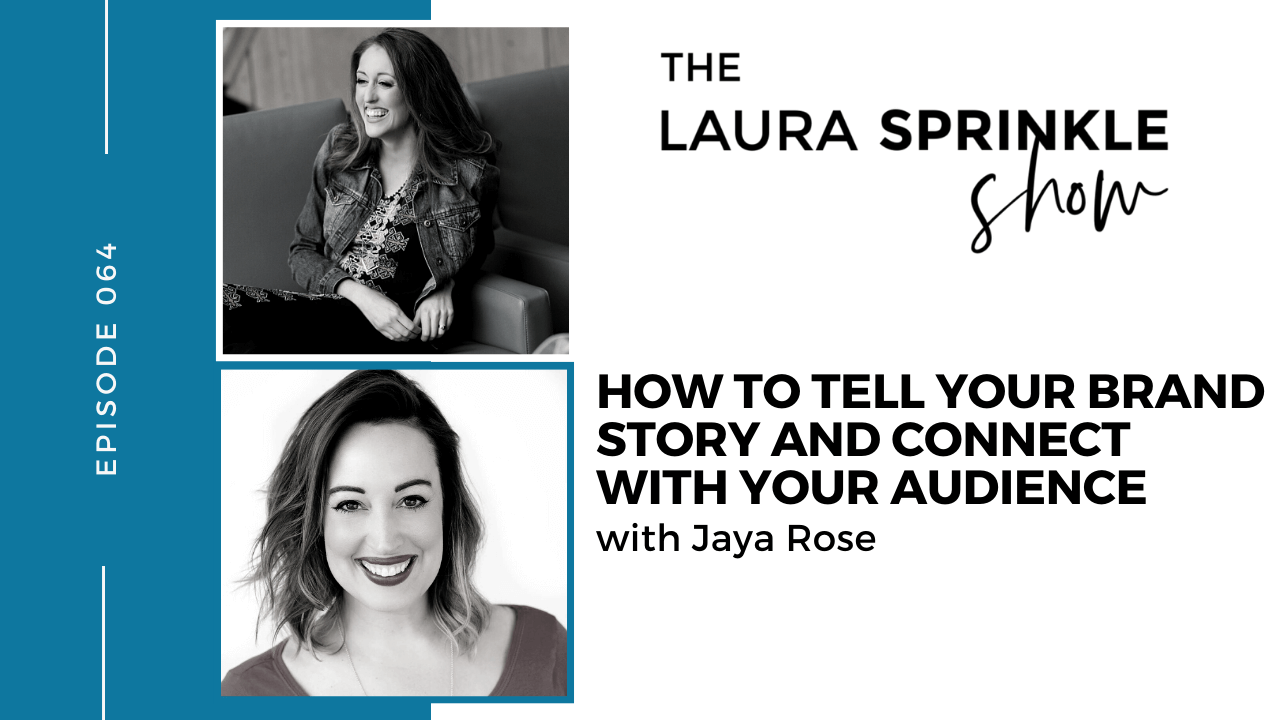 As a values based business owner, your brand story is the backbone of your business. They're literally the reason we start our businesses.
"There was a moment where I was sitting in the public library in Portland, and I didn't know how I was going to make rent the next month. I asked myself, 'okay, what can I do?"
My first step was to make myself a list of things to do, the first act of which was to text people I knew to see if anybody knew of a job opening. Even just texting three people was enough for me to know that something good was around the corner…
Over the last few years I've seen partnerships change so many lives, including my own, and that's why I started my Rock Your Affiliate Program.
Our brand stories are really just the life changing moments that drive us and make us want to help others like us.
Storytelling is NOT a self-serving act. In fact, when done right, storytelling can become medicine to those who hear our valuable stories. They connect us to our audience and help us reach the people who need our work the most.
Jaya Rose is a Speaking, Storytelling & Visibility Coach for Impact Driven Leaders and Creator of the Speak Your Truth Movement. She believes that now it is more important than ever to claim your movement, share your story, and speak your truth.
Listen to hear how you can tell your brand story and connect more with your audience, including:
[04:00]

What is the impact that you want to make?

That is the basis of your movement and the language that you will use to attract people. Your story serves as the vehicle that helps you validate your message.

What is the message you want to validate?

[9:55] Your story should have an expandable version and a collapsible version. Think of telling your story for a podcast versus a webinar.

What are the nuances of your message?

You'll need to understand the key part of your story to decipher the key points you want to expand or shrink.

[13:00]

We teach what we need to learn ourselves.

What helps serve you is the key to serving others. Your voice, your story, and your message are medicine for the people who need you most. So don't be afraid to speak your truth.

[14:40]

Change up your strategy

. Most people can't tell the same story over and over. In order to connect deeper with your audience you need to be very real and vulnerable. There are relevant stories you can tell everyday. You can position almost any story to validate your message because you're living in your own lens. 

[18:52:] You need to have a signature story and find the message that flows out of it. We take that message, pull the story away, and find our soulstory.

It's our moment that we overcame something and became who we are

, and it imprints on every experience we have.

[23:00] What is the point in a brand story? The landscape of business is changing and people want more connection.

The point of our brand story is to create a deeper connection and intimacy with our audience. And it's more fun!
If you want to create a deeper connection with your audience, click here to listen.
After You Listen…
Be sure to subscribe to The Laura Sprinkle Show. I've got some amazing interviews on the horizon, and I don't want you to miss a single episode!
And if you're feeling extra generous, I'd love if you could leave a review on iTunes letting me know what you think. After leaving your review, click here to be entered into a monthly drawing to get a personal gift from me.
Mentioned in This Episode