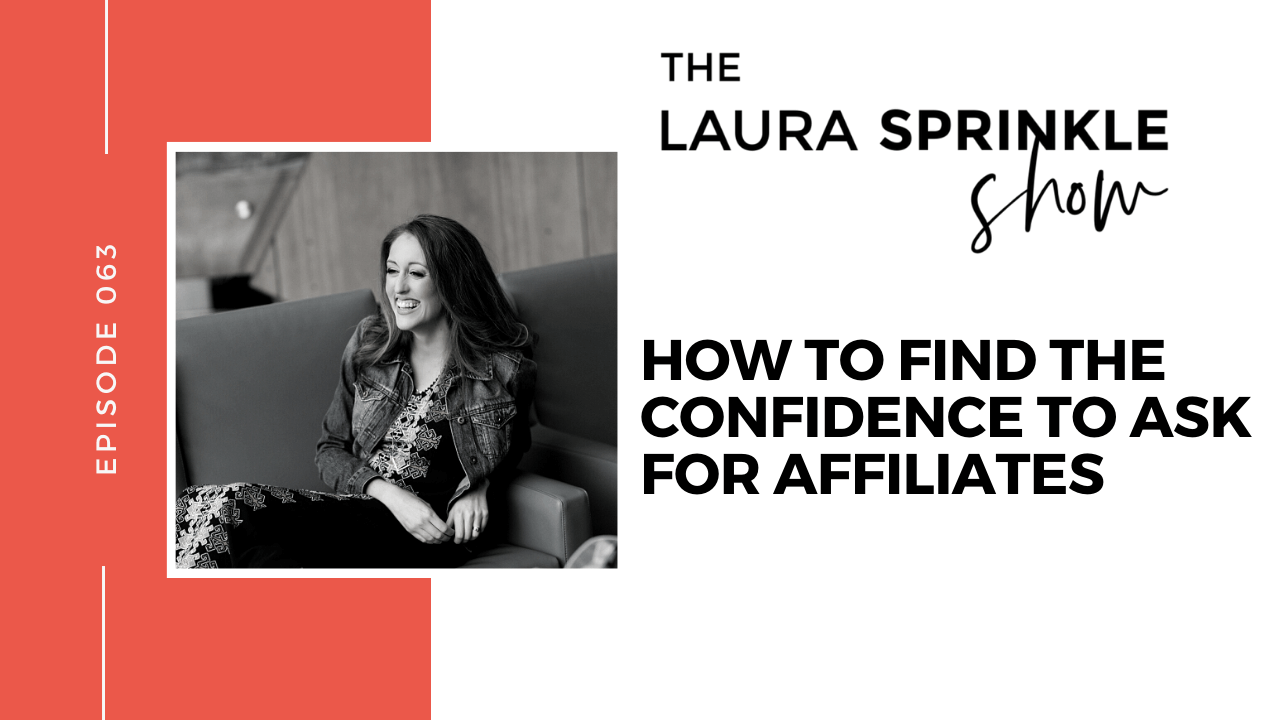 I've always wanted to do everything by myself. Even as a kid.
If my grandparents tried to do the alphabet with me I would say "NO STOP! I do it I do it!", because I wanted to do it by myself. I've always been praised for being independent, getting things done myself, and "doing it all".
This is where one of my biggest challenges comes from (and I'm sure that you can relate to this too). Always being independent and wanting to do everything myself makes it incredibly difficult to ask for help.
Some of us don't even know how to ask, and a lot of the time we can even feel selfish for asking. But here's the truth…
When it comes to an affiliate program it's not selfish to ask for help, it's selfish NOT to ask.
When done right, your partnership program creates a quadruple win for you, your partners, everyone's audience, and the world. If you don't ask affiliates for help, all that winning won't happen!
Whether you're afraid to ask, or you're really great at it and just want to get that extra boost, I'm here to give you the tools so that you can proudly say "I am worthy of support." and get your affiliate program started.
Listen to hear how you can boost your confidence and start your affiliate program, including:
[06:05] My biggest mindset tip for you is…

Get comfortable receiving support

. Ask yourself "where can I let in a little bit of support?". A lot of the power of affiliates comes from your ability to receive support, so don't overlook this important mindset tip! Use the affirmation exercise to set your mindset toward receiving support.

[09:45] Remember the power of partnerships.

Affiliate programs provide a huge 4x win for everyone involved

. You, your partners, everyone's audience, and the world wins. The wealth is spread with you, your team, your affiliates, their teams, your community, their community, etc., The winning is endless. It may start with you winning, but it doesn't end there.

Use all of these amazing wins to boost your confidence and feel good about your program!

[13:21]

Your partners are going to win huge

. They get a behind the scenes look at your launch, they get to meet other leaders in the industry, and they get to make money for them and their people too. And that ripple effect spreads.

[18:25]

Everyone's audience members will win.

A lot more people will benefit and get impacted by your offer (some of which may have never heard of you otherwise!). They will trust you more since they heard of you from someone they trust, so it makes their life easier and yours, the relationship will be much easier to build if they know you are reliable from the start.

[21:00] The best win of all… The whole world will benefit from your partner program

. The true impact is unquantifiable. You make more revenue to share with your people, your partners do the same, everyone's audience is gaining value, and all this value and money are going to the right people to make a meaningful difference.
If you want to change the world with your partner program, click here to listen.
And if you want to join a community of incredible business owners looking for just those kinds of connections, you're welcome to join us in The Partner Collective. This is a space for connection, collaboration, and creation. We'd love to meet you!
After You Listen…
Be sure to subscribe to The Laura Sprinkle Show. I've got some amazing interviews on the horizon, and I don't want you to miss a single episode!
And if you're feeling extra generous, I'd love if you could leave a review on iTunes letting me know what you think. After leaving your review, click here to be entered into a monthly drawing to get a personal gift from me.
Mentioned in This Episode