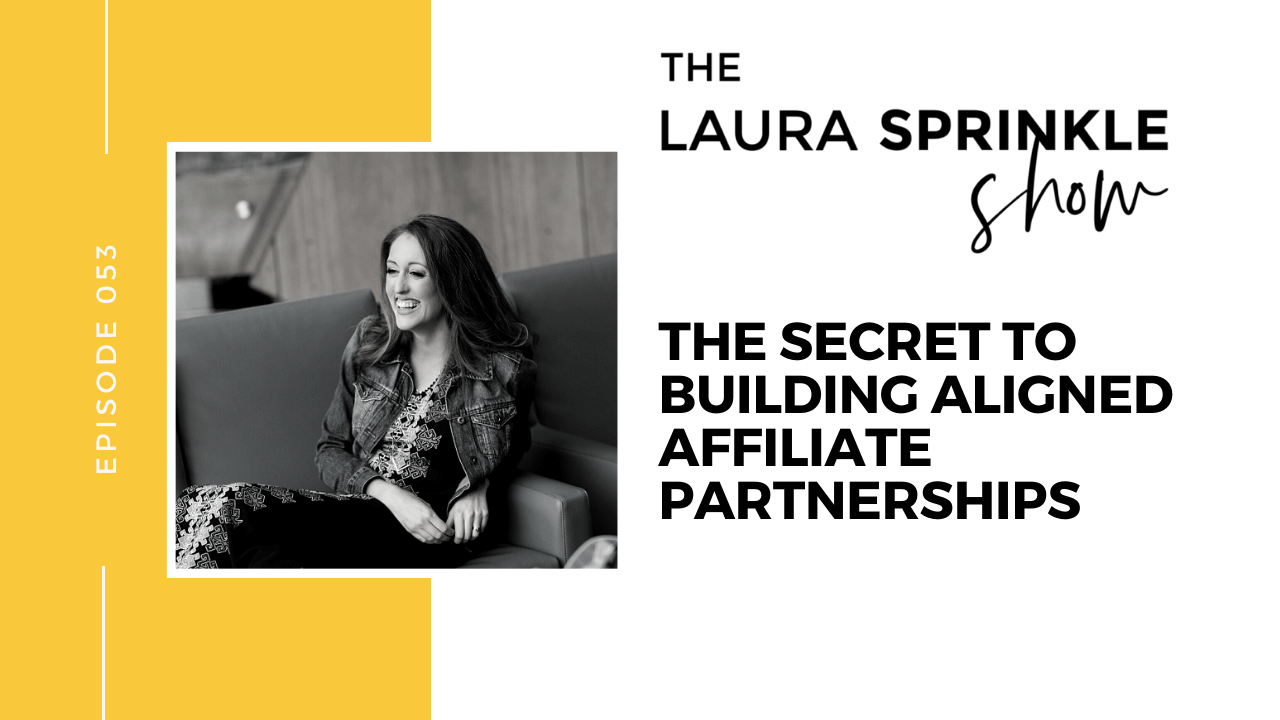 If you're like me and you're tired of receiving business cards (that always end up in the trash) and getting messages from people about their "opportunities," this episode is for you.
Scrap everything you know about networking because I'm here to give you the keys to running a successful business without having to cold pitch yourself or spending way too much money on marketing ads.
The truth is, as online business owners, we don't have a built-in system for making friends and creating real connections with like-hearted humans. And yet, partnerships are the foundation of every successful business. 
The good news is that getting to know people is easier than it sounds (and it's more fun!).
Listen to hear how you can easily starting building aligned partnerships, including:
[01:55]

The cycle of a partnership.

In

Rock Your Affiliate Program,

I teach people the cycle of: attracting the right partners, activating them to go all in, amplifying your sales, and how to appreciate the crap out of your partners so they keep coming back for more. 

[05:41]

Honing in on your values and why that's important

. If a partner believes in you they will go all in. And to believe in you, they need to know what you're doing. So

you need to know what you're doing

. Once they know what you stand for they'll become your biggest cheerleaders, and

that will make a huge difference for both of you

.

[13:46]

How to make friends as an adult!

I'm not a fan of the term networking and I'm anti-business cards. I believe in making genuine connections and building genuine relationships. If you struggle making friends as an online business owner, you need to know that you're not alone, but there are some things that you can do about it.

[21:41] My online community,

The Partner Collective, is a community space full of amazing people doing really powerful work in the world.

These people want to meet you and support you, and we'd love to have you join us!
If you want to build genuine relationships that benefit everyone involved, click here to listen.
After You Listen…
Be sure to subscribe to The Laura Sprinkle Show. I've got some amazing interviews on the horizon, and I don't want you to miss a single episode!
And if you're feeling extra generous, I'd love if you could leave a review on iTunes letting me know what you think. After leaving your review, click here to be entered into a monthly drawing to get a personal gift from me.
Mentioned in This Episode