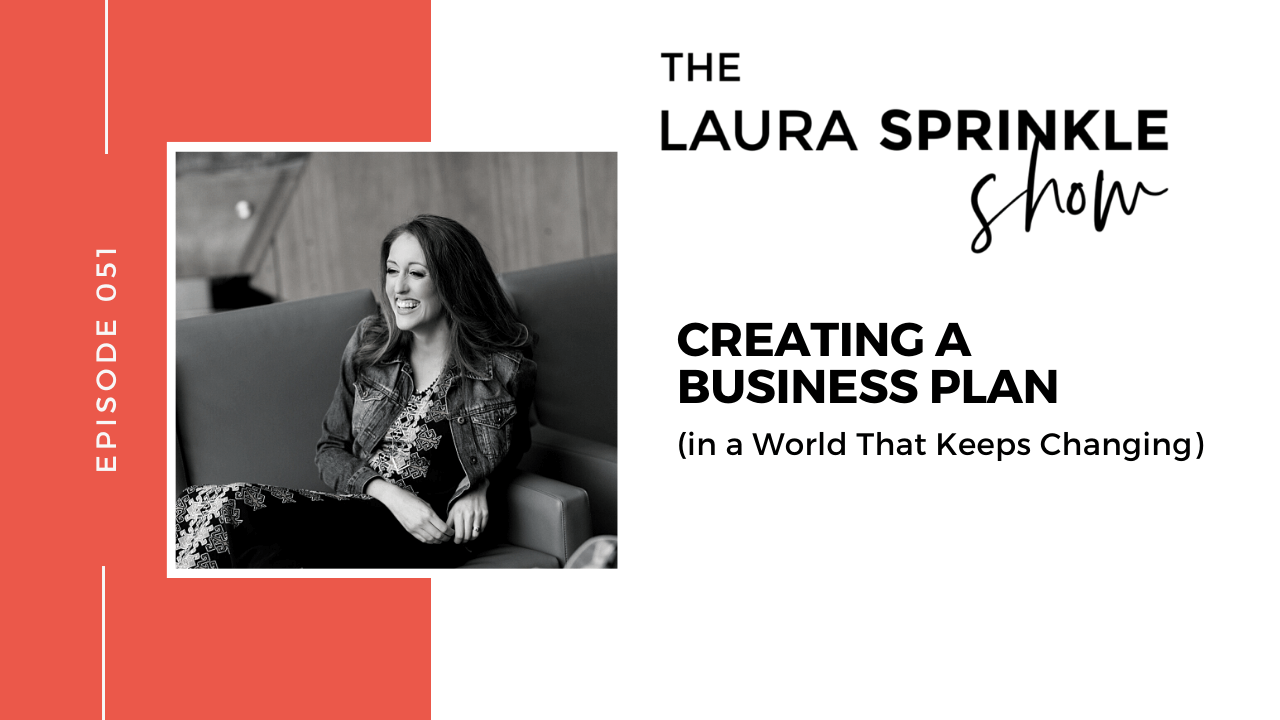 We're getting to the time of year when we start to really look ahead and think about the next year. 
You may be asking yourself: "What do I want to create? What do I want to experience? When will I launch and how much money do I want to make?"
At the same time, we all know that 2020 hasn't gone according to plan. We can look at our 12-month plans from late last year and laugh (so that we don't cry)!
If you don't plan, it can be really easy to lose sight of the big picture while you're working on your day to day tasks. And you need to be looking at the big picture regularly, especially as your business grows.
But if you plan too much, too far in advance, things like… oh, ya know… a global pandemic, can mean that you're starting from scratch.
Listen to hear how to make a good business plan for the new year, one that's powerful enough for you to hit your goals, while being flexible enough for any changes ahead, including:
[02:50] A plan is simply a prayer for how we want things to go, and plans are essential in running a successful business. However, there will be random turns that we don't see coming. That doesn't mean you don't need a plan, if anything, that's why you should have one. We have to plan while remembering that things will change.
[04:36] CEO vision days are a must, especially when your business is growing. You need to take the time to see the bigger picture. Without it, you have no idea where you're going.
[07:11] We have to adapt to situations. Detailed planning for twelve months is a bit too long right now. When you're planning for 2021, or any year, create a loose plan for the next 6-12 months first, then dial in on the next 3 months.
[15:40] The point of your vision is not for you to hit it. It's for the person that you need to become in order to get there. Even if you don't hit your exact goal, there is satisfaction in growing and overcoming the obstacles you've faced. And you'll be more prepared for the next goal. So focus on the present moment and remember, even if you don't hit the goal you are going to get something from the experience. Whether it's an amazing product, a good system, new team members, or something else, you will have that knowledge forever.
If you want to plan a successful next quarter for your business, click here to listen.

After You Listen…
Be sure to subscribe to The Laura Sprinkle Show. I've got some amazing interviews on the horizon, and I don't want you to miss a single episode!
And if you're feeling extra generous, I'd love if you could leave a review on iTunes letting me know what you think. After leaving your review, click here to be entered into a monthly drawing to get a personal gift from me.