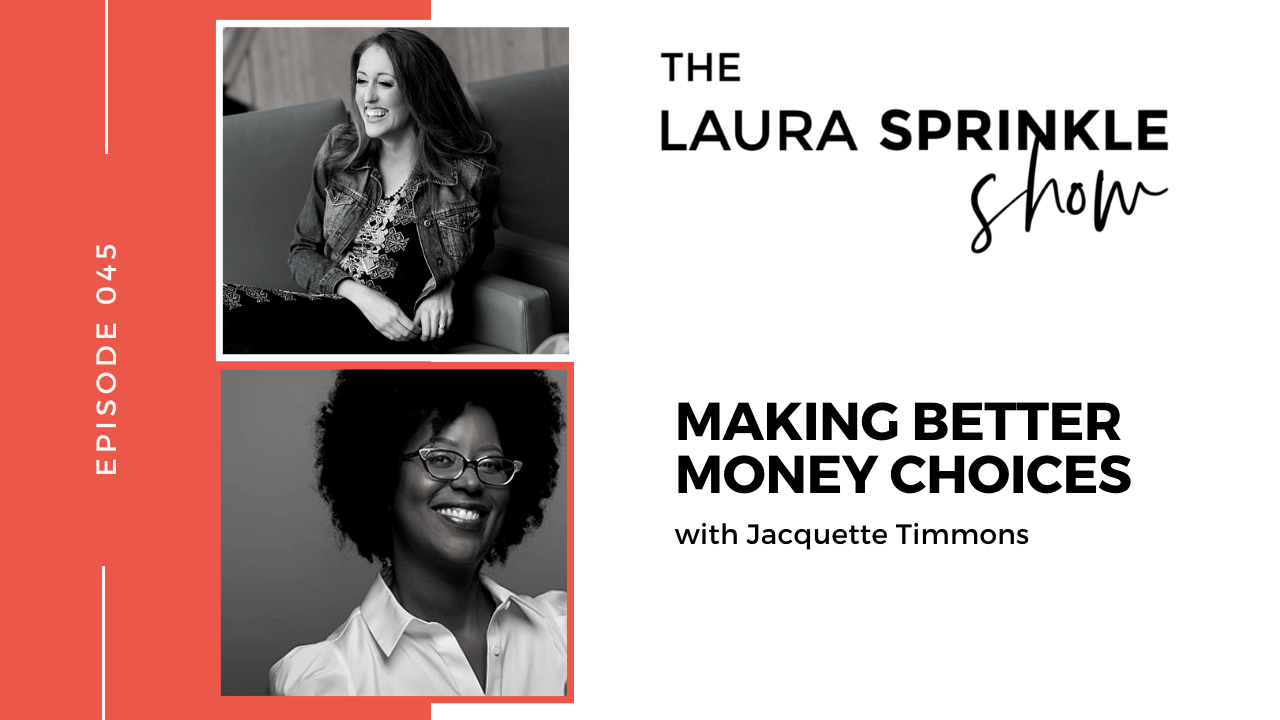 I got pretty personal in this episode because it involves how we deal with our money and it turns out, we are emotionally attached when we decide a choice for our finances. 
I can't wait for you to meet Jacquette Timmons, an expert in financial behavior who believes that we don't manage our money — instead, we manage our money choices. Jacquette's main focus is on helping her clients make better choices with their money in order to achieve financial success. 
In this episode, she helps us understand how behavior and emotions have an enormous influence over how we spend our money so that we can avoid repeatedly facing the same financial challenges.
Listen in to learn how to seek CLARITY and not CERTAINTY  when dealing with your money, including: 
[2:35] Why it's important to have money conversations

[3:21] How crucial it is to shift our thinking from numbers to also thinking about the motivations and emotions behind money

[6:17] The key choices on how we spend our money

[7:38] How emotions are related to how complex money is 

[9:07] What can we do to get in front of our emotions

[10:19] The main reason why people fail in their budgets

[11:34] The tangible things that Jacquette suggests we do to get control of our finances

[12:08] The importance of tracking your finances for 3 months

[12:25] How and why I use my YNAB application

[13:40] How Jacquette started in behavioral finance 

[22:10] Why our relationship with money and the people we choose to bring in constantly evolves

[23:25] What can be reflected back to us when we use our wallets

[25:45] Determining if the motivations of our choices are holding us back or serving us

[27:35] What benefits can you have if you take Jacquette's Financial Wheel exercise

[30:55] Why curiosity is one of the most important values for Jacquette
If you want to stop "worrying" about your finances and make healthier financial choices, click here to listen!
After You Listen…
Be sure to subscribe to The Laura Sprinkle Show! I've got some amazing interviews on the horizon, and I don't want you to miss a single episode!
And if you're feeling extra generous, I'd love if you could leave a review on iTunes letting me know what you think! After leaving your review, click here to be entered into a monthly drawing to get a personal gift from me!
Mentioned in This Episode
Follow Jacquette

You can check out Jacquette's Financial Wheel exercise to help you with your financial choices