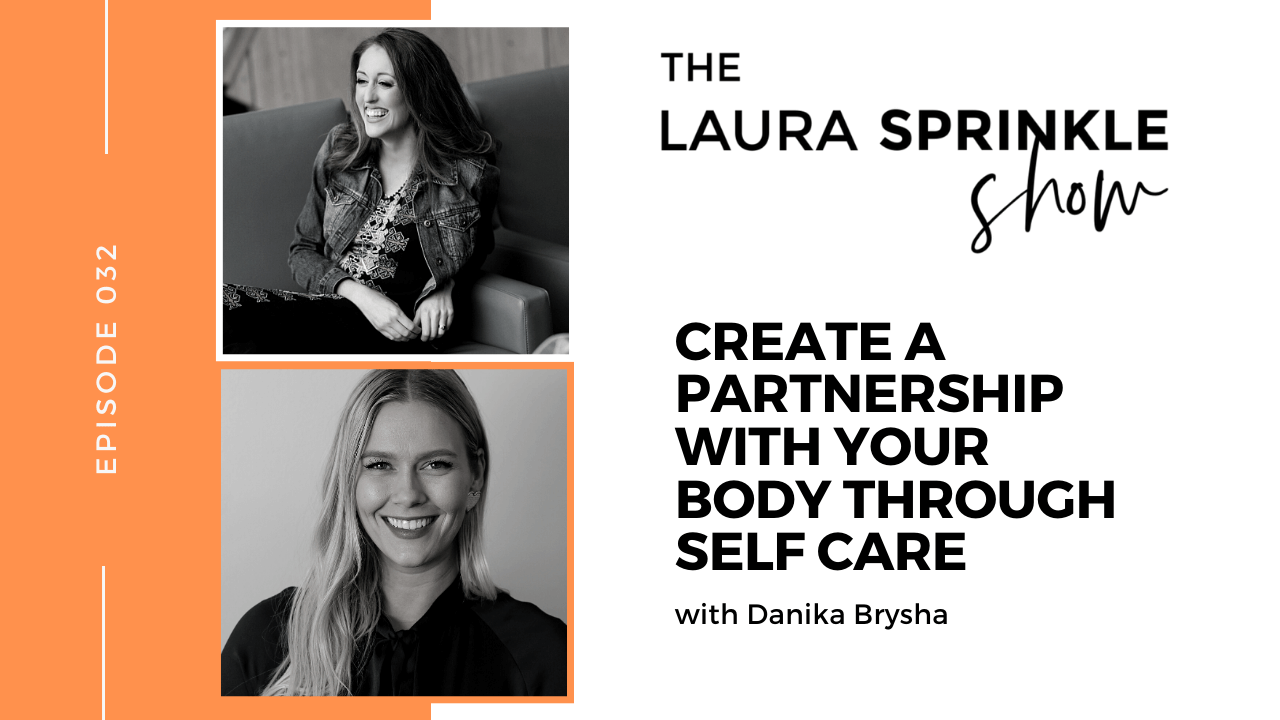 When I first met Danika Brysha, I only knew that she was the CEO of Model Meals, a meal-delivery service of healthy, delicious food beloved by my former client, Amy Porterfield.
We met because we're in Kate Northrup's mastermind together and I instantly understood that this was a woman who is up to big things. I love that she values freedom as much as I do, even though we're also the kind of people who have 5 million ideas at a time… which kinda eats into that freedom.
Creating the structure necessary to support freedom is something we're both working on. And creating partnerships out in the world… actually starts with your own relationship with your body and your own self.
I was so excited to talk to Danika about her geniusness around self care, creating partnerships, and running several companies while living a full life.
Listen to hear how creating multi-6-figure partnerships starts with your relationship with yourself, including:
[3:42] How I met Danika through Kate Northrup's mastermind

[4:19] Why Danika is trying to do less in her life

[5:04] Danika loves bringing ideas to life

[5:48] How Danika started to do plus-size modeling

[6:40] On launching Danika's 3rd business which is the Self Care Society

[7:56] Danika's core values when it comes to her business

[9:22] The impact of the COVID-19 pandemic on Danika's work

[11:46] Why Danika feels that there's a permanent change happening on social justice

[13:13] What I feel about amplifying other people's voices

[13:41] How Danika collaborates to grow her Instagram account

[14:35] What is win, win, win and Danika's criteria when doing collaborative work

[18:42] How I recruit people for my affiliate program

[24:58] Using word of mouth and generously giving incentives for Danika's affiliate program

[29:50] Taking care of yourself during a launch

[30:14] How Danika makes her life manageable by exercising self-care

[31:50] How changing eating habits impacted how Danika's brain work

[34:08] Danika's self-care routine every day

[38:14] How Danika sees working for 4 days a week and 4 hours a day
If you want to learn self-care the right way, click here to listen!
After You Listen…
Be sure to subscribe to The Laura Sprinkle Show! I've got some amazing interviews on the horizon, and I don't want you to miss a single episode!
And if you're feeling extra generous, I'd love if you could leave a review on iTunes letting me know what you think! After leaving your review, click here to be entered into a monthly drawing to get a personal gift from me!
Mentioned in This Episode
Model Meals – Enter code SPRINKLE for $35 off your first order!