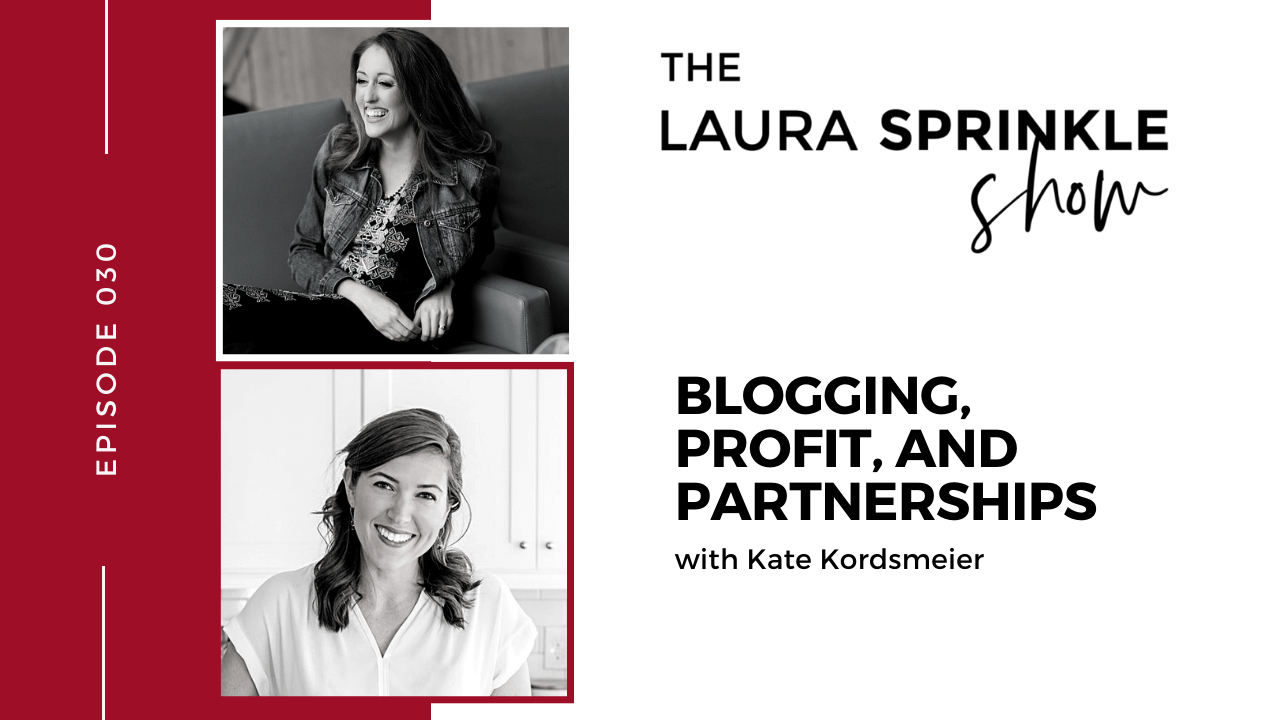 I'm so excited to introduce you to Kate Kordsmeier, founder of Root and Revel, and the Six-Figure Blog Academy. She's also one of my mastermind sisters! 
Kate was a freelance journalist who wrote for some of the top names in media today. She left her full-time career to become a blogger and created a six-figure blog within three years. 
She now has a digital course that teaches people how to create the businesses of their dreams through blogging, and I can't wait for you to learn how you can add another income stream to your own business with a blog.
Listen to hear some of Kate's best tips and insights about blogging for profit, including: 
[03:28] Why Kate snubbed the idea of blogging initially, and what finally prompted her from being a journalist to becoming a blogger

[05:29] How much money Kate made her first year of blogging, and how much she made her second year, and what she makes now (the answer will shock you)

[06:35] Kate shares why she thinks most blogs fail 

[08:30] Kate talks about why she decided to teach others how to create a profitable blog

[10:13] The pros and cons of creating her online course and how it differed from making money through her blog

[11:55] Kate shares the #1 question she gets around creating a profitable blog

[13:14] Kate talks about the kind of person who really thrives as a blogger – because it's not for everyone

[20:41] Want to know if blogging is right for you? Kate talks about her quiz designed to help you know what your next step is

[22:40] How to make six figures blogging versus just having a blog as an extension of your business

[25:02] How Kate chose which revenue streams to use in her blog, including partnerships!

[29:05] Kate shares how people with product-based businesses can incentivize bloggers to post and write about their products
If you've ever thought about starting a money-making blog, click here to listen!
After You Listen…
Be sure to subscribe to The Laura Sprinkle Show! I've got some amazing interviews on the horizon, and I don't want you to miss a single episode!
And if you're feeling extra generous, I'd love if you could leave a review on iTunes letting me know what you think! After leaving your review, click here to be entered into a monthly drawing to get a personal gift from me!
Mentioned in This Episode