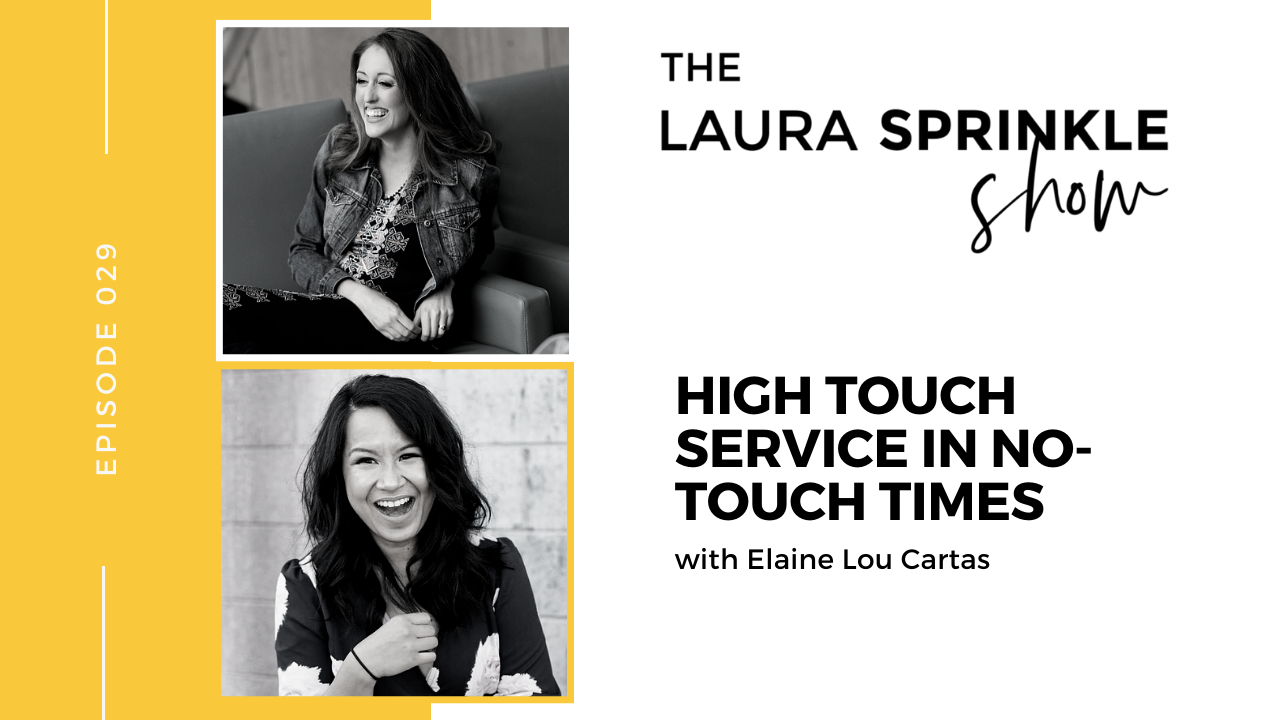 I'm so excited to introduce you to Elaine Lou Cartas. Elaine is a business and career coach who specializes in helping women of all color entrepreneurs land their dream career and business opportunities through authentic relationships, both online and offline, and serves clients in over 23 countries. 
I love how she talks about nurturing people and building a multi six-figure business with a tiny list. This is definitely important, especially right now, when, at the time of this recording, we're not in person with people due to the pandemic. 
Elaine definitely is super high touch, super high vibe. She's a super extrovert, but even if you're not an extrovert, you can definitely take a lot away from this episode. 
Elaine also has a brilliant strategy for connecting with you after you've listened to it. I hope that you follow that strategy and reach out to her and I would love to know what you think about that as well. 
Listen as Elaine share how she serves her clients, including:  
[02:41] Elaine shares the numbers of her list size and social media following when she first hit the 6-figure mark — and it's probably smaller than you think!

[03:19] How Elaine was able to grow a multi 6-figure business with such a small following

[05:12] What Elaine does on a daily basis to connect with her followers and friends in order to nurture and maintain those relationships 

[05:40] Instagram Tip: How Elaine uses polls in her stories to increase engagement

[06:57] Elaine shares the mindset shifts she had to make when it came to promoting herself vs. some other person or cause

[08:45] Elaine talks about her mission and what drives her to help people

[09:57] Elaine shares some of the pushback she got from her family early on in her business, and she shares a beautiful story about how her mom feels about her business today

[12:16] How Elaine is stepping up as a leader right now at the time of this recording, during the COVID-19 pandemic, and helping others

[13:40] Elaine shares how she works with people and what makes her live events a success

[19:17] Elaine is an extrovert but shares an example of a client she works with who is an introvert and how her client uses the power of connection to get clients

[20:15] Elaine talks about boosting her revenue by being an affiliate

[26:17] How to determine whether to partner with someone as an affiliate based on your values

[30:36] Elaine leaves us with some words of wisdom when it comes to being high touch and providing value to people, even before they choose to work with you
If you want to grow your business without a huge list, click here to listen!
After You Listen…
Be sure to subscribe to The Laura Sprinkle Show! I've got some amazing interviews on the horizon, and I don't want you to miss a single episode!
And if you're feeling extra generous, I'd love if you could leave a review on iTunes letting me know what you think! After leaving your review, click here to be entered into a monthly drawing to get a personal gift from me!
Mentioned in This Episode